Why No Fitness Video Awards?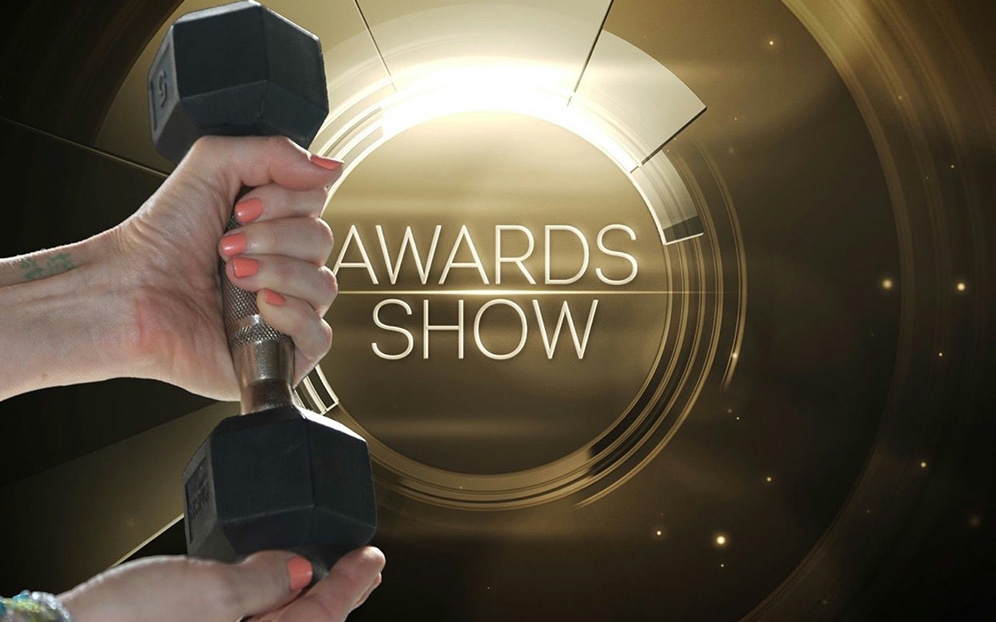 Who wouldn't tune in to a show where we could watch the best in fitness strut their stuff? Seriously, with award shows garnering massive audiences this season — generally upward of 36 million viewers — it begs to ask the question: Why is there no fitness video award show? Why not indeed. Award shows give voters the chance to reward excellence to the talented people they've enjoyed and admired and it seems that fitness videos are ripe for their own award show.
There is certainly an audience for it!.Just like people go to movies (Academy Awards), watch television (Emmy Awards), listen to Music (Grammy Awards), go to Broadway performances (Tony Awards), a growing number of us use workout videos regularly.
Sure we listen to the radio (iHeartRadio Music awards), watch music videos (MTV VMA's), but these performances don't have the power to transform our bodies in the way a well-crafted workout video does. A song may inspire you to get out on the dance floor, but it doesn't have the ability to make you to move your body in the way a driving exercise video can. A movie can get your heart pounding but it can't deliver the same adrenaline fueled experience that a really killer cardio workout can. Not even close. We live a workout. We leave it all on the floor and the video experience is very personal.
And what are fitness trainers if not performers? Certainly they're called upon to deliver incredible performances when making workout videos, AND hit their marks, AND communicate not only the information you need to do your best along with them, but galvanize you into action with enough charisma and inspiration pouring through the camera that you can feel it palpably. Our favorite fitness video trainers are not only experts, they're mega-talented and deserve to be celebrated.
A fitness award show would make great entertainment. Hot bodies, beautiful people we love to exercise with getting celebrated for all they do. Who can forget Jack Palance doing his one-armed push ups at the Oscars? Well, now we could have Brett Hoebel doing a Capoiera-esque one armed cartwheel over the person who was introducing him? Eh? The statuette can be called the "Jack" in honor of Jack LaLanne. Can you see the beautiful Jane Fonda getting a lifetime achievement award? What about Richard Simmons? Wouldn't you like to see him together with Susan Powter giving an award to the new guard of trainers? Perhaps Raquel Welch presiding over a retrospective of yoga through the ages.
When it comes to live performances, the new breakthrough cardio routines are guaranteed to provide some of the hottest entertainment possible combining the gymnastic feats of Cirque du Soleil and dance moves that stand on the shoulders of Zumba™ or Les Mills™ Sh'Bam.
Categories like Best Director, Choreographer, Score are naturals, as are awards given for outstanding videos for disciplines like Body Sculpting, Cardio, Dance and Yoga. Certainly companies like Dragonfly Productions or MegaMace.com would get behind the idea. What are we waiting for?