How I Took My Career To The Next Level: An Interview With Biggest Loser Star Trainer Brett Hoebel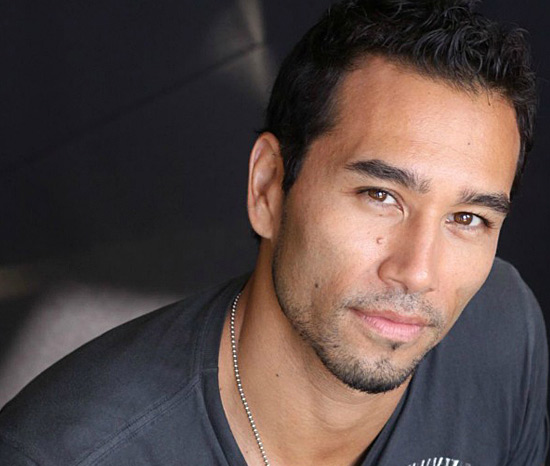 What do Jillian Michaels, Denise Austin, and Tony Horton all have in common? They all have that certain something that makes thousands of people want to come back and workout with them day after day. The best fitness trainers make it seem easy to workout on camera while engaging an audience. Behind the scenes it is a different story. It takes a lot of work hit your mark while doing crunches and inspiring the masses all at the same time.
Brett Hoebel knows the challenges involved with starring in a fitness video series. Brett is a fitness expert and trainer who has appeared on NBC's The Biggest Loser season 11, Food Network's Fat Chef, The View and the Today show. Brett is a talented and charismatic trainer who has worked with Victoria Secret supermodels and A-list actors. But Brett wasn't always at ease in front of the camera. Despite being a 15-year veteran in the fitness industry, Brett credits MEGA MACE CEO and director Mason Bendewald with HELPING bring his career to the next level.
We met Brett on set of RevAbs and talked about his experiences working with Mason and the team at MEGA MACE.
MEGA MACE: Hi Brett! Thanks for taking the time to talk to us. We'd love for you to share your experience working with Mason. What were your initial impressions of him on the set?
Brett: Mason is very personable. He's easy to get along with. I was brought into Beachbody when there was a lot going on in the company. From the moment I met Mason, I thought I was in good hands. I could just tell from the beginning. Before I met Mason, I was training different celebrities had done TV appearances and a pilot show, but never had done workout videos. When Beachbody asked me for ten videos for my RevAbs program, I knew I had my work cut out for me.
MEGA MACE: What did Mason do to make you know that you were in good hands?
Brett: He asks a lot of good questions. While most directors are more about telling, Mason was more interested in finding out about me and my program.
He also caters to the talent. He saw right away with me that "this guy likes to learn, so I'm going to put more on him." He was constantly challenging me to get he best performance out of me.
Mason is more than a director, because he considers both my needs as a trainer and the overall fitness brand. He helped me come up with ideas on everything from how to create a culture around RevAbs to how to motivate the audience. It was cool to work with someone who wasn't just a director.
MEGA MACE: When you say that Mason wasn't just a director, what did he do to go above and beyond the average fitness video director's role?
Brett: He really got to know the workouts that we were going to film. He sat in a lot of my classes, he did the workouts with me. He did the extra work that needed to be done to create the best final product possible. You can tell this was going through his mind: "I want to get the best performance I can get out of this guy, so what do I need to do to get that?"
He also let me work with him on the casting of the background performers, which made me feel involved in the entire process.
I also like to have a structure to what I am doing, and Mason provided that on the set. He provided a framework that I could base my performance on. When you shoot a fitness video you have to learn where to look and how speak on camera and you don't have a lot of time to perfect that. I took notes on everything Mason said and I practiced a lot. He also took the time to describe the technical camera work, so I felt comfortable knowing where to look and how to move in front of the camera.
MEGA MACE: What is the biggest thing that Mason did to help you take your career to the next level?
Brett: He would say, "We need gems. We need motivational sound bites for camera." One of my strong points is my motivational message that is from the heart and from my past experiences as an overweight teenager. Mason helped me get my message out on camera so it became more natural for me.He would say, "You have to remember, you are talking to one person – not everyone. People want to get to know you. They want to know that you care about them". I will never forget that advice.
I believe that when it comes to life, fitness is the shell of the egg. The golden yolk is inspirational message that I can deliver through fitness.
MEGA MACE: What do you want fitness trainers who may potentially work with Mason to know about him?
Brett: People know me for my "walk your talk" philosophy and Mason absolutely does that. He is dedicated to living a healthy life, and he does not have the big ego associated with Hollywood directors. I remember one day he pulled me aside, and he said, "take a moment to walk around the set and thank the crew. If you take the time to thank them, then they will show up early, and take great care of you". He is a genuine, talented person who delivers more than the average director.
Tags: beachbody, biggest loser, brett hoebel, mason-bendewald, revabs