Beautiful Belly Postnatal Series Available on DailyBurn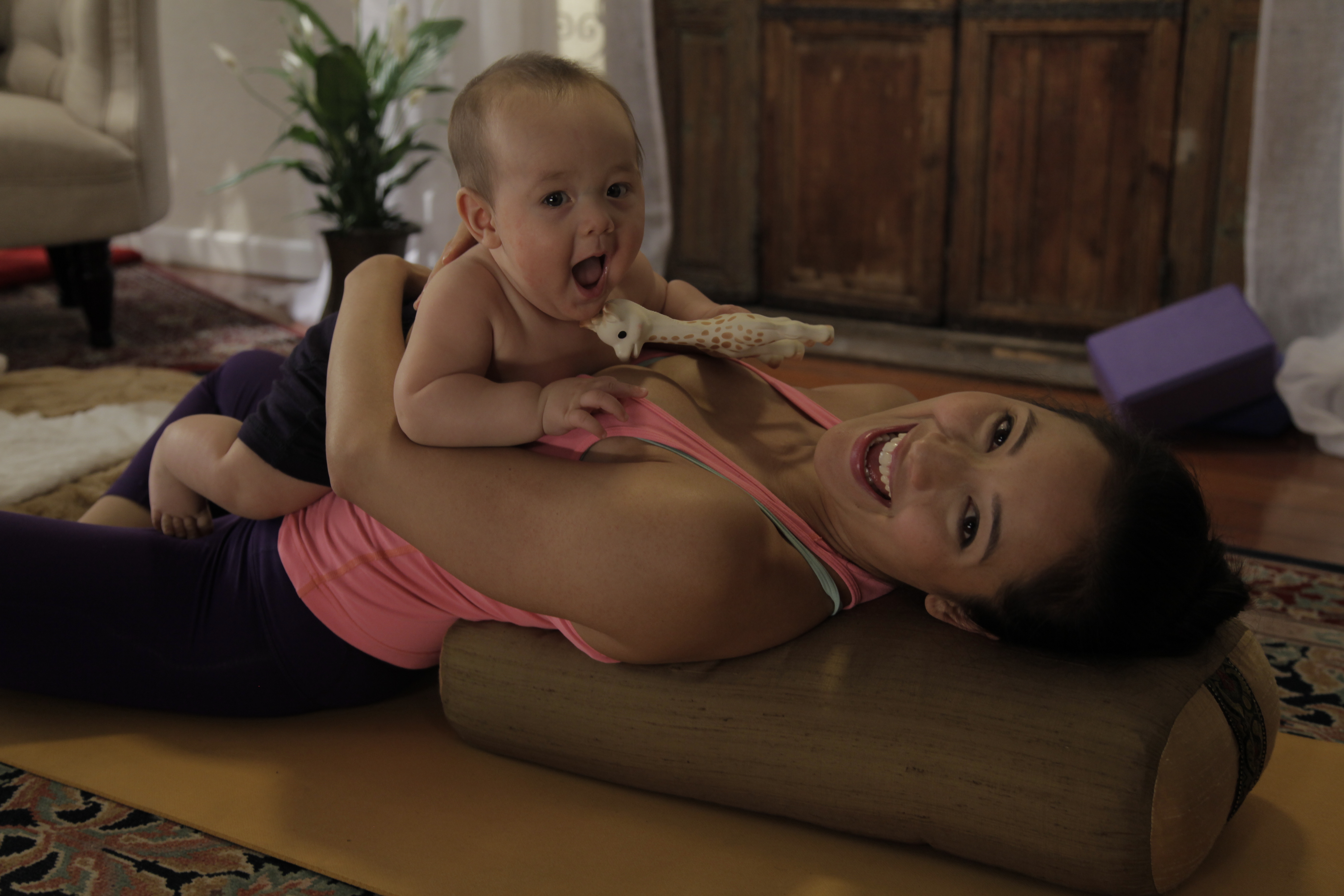 MEGAMACE Fitness Productions is proud to announce the release of 3 new videos in DailyBurn's "Beautiful Belly" series!
In "Beautiful Belly" prenatal, director Mason Bendewald and world-renowned Yogi Briohny Smyth took us through all three trimesters of Briohny's pregnancy. "Beautiful Belly" premiered as the first ever multiplatform prenatal program and was aptly named one of the "App Store's Best of 2013!"  Mason envisioned a program where expectant mothers could develop a one-on-one relationship with their yogi, not only as they went through pregnancy, but also as they entered motherhood. Now, with the release of the postnatal series, new mothers can do just that. Each of the three new workouts are designed to strengthen mom's postpartum body as she and baby practice alongside Briohny and her beautiful new bundle, Sydney!
The complete "Beautiful Belly" series with prenatal & postnatal workouts are available for streaming NOW on DailyBurn.
Tags: app store's best of 2013, beautiful belly, dailyburn, mason-bendewald, postnatal, prenatal, yoga