Why Healthy Habits Fail You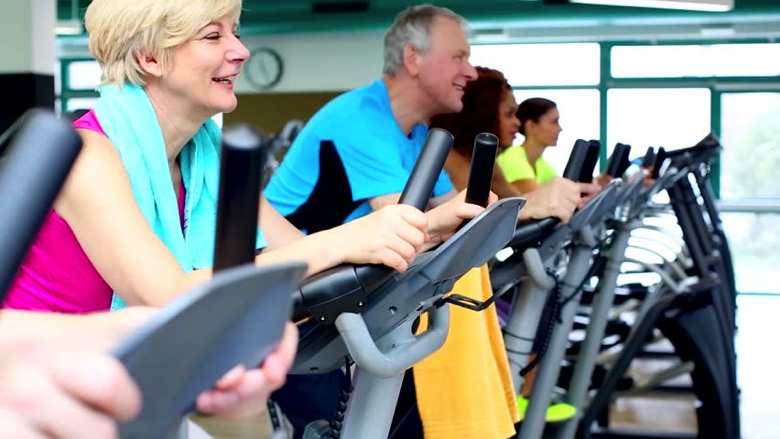 If you're not already fit, it's likely at some point you've made a goal to exercise more. Maybe you need to fit into a dress for a wedding, or maybe your doctor recommended more exercise. Whatever the reason, you're motivated to get started, but how long does that last? For many of us, not that long. Why? Because we treat fitness as a habit rather than a lifestyle choice, and forget that it is just one of the many steps we need to take to transform our lifestyle to one focused on health and fitness.
The Problem with a Fitness Habit
You've probably heard it takes only 66 days to form a habit, but just because you do something for two months doesn't mean it automatically becomes part of your lifestyle. Going in with the mindset of having to do something for a certain period of time keeps you focused on when you can stop doing that activity, as if your reward was to drop it. With fitness, this cannot be the case. We can take breaks, but it requires constant effort and dedication. So how can get to this point?
Change Your Lifestyle

Remaining fit and healthy isn't about changing just one thing. It's about changing multiple aspects. Doing this takes dedication, hard work and commitment. It might sound daunting to change everything about the way you live suddenly, but you don't have to change everything at once. In fact, that's the best way to relapse back to your old habits. Instead, go at your pace and keep track of your progress every day.
There are loads of ways to do this, from keeping a journal to using advanced fitness tracking apps or devices such as the FitBit. These are great as they measure progress and send you reminders in the event you're thinking about taking an unplanned day off. Their one downside, though, is that they require personal information and often use location services to make reminders more relevant. If you use WiFi at the gym, or even if you're on your home network, this information could be vulnerable, so make sure you protect your device.
After a while, these efforts will become unnecessary. Fitness will become part of your lifestyle, and you won't need to be reminded to go for a run or get to the gym. But until then, they are a great way to transform your life into one focused on fitness.
Know Yourself
To lead a healthy and fit lifestyle, you need to assess yourself honestly. Don't follow a workout routine or diet just because other people praise it. Instead, focus on ways to tailor your program to suit the kind of person you are. After all, it's going to become part of your lifestyle. If you hate running, don't try and make yourself into a runner. Don't like to go to the gym? Don't sign up for a membership.
Instead, bring fitness into your everyday life in ways you will enjoy. Take your dog out for a jog instead of a walk, or see if there are friendly pickup games in your neighborhood you can join. If there's a state or national park near you, go hiking. There are plenty of ways you can lead an active and fit lifestyle without stepping foot into a gym. And that's the best part about viewing fitness as a lifestyle: it's flexible and changes based on what you want.
There's no reason everyone can't lead a fit life. All it takes is the right mindset and some dedication to change areas of your life you know will make you better.
What changes have you made to incorporate fitness into your lifestyle? Tell us in the comments below!
About the Contributor: Caroline Black is a writer and blogger who specializes in health and fitness topics. She enjoys working up a good sweat in the gym as well as outdoor exercise including hiking and swimming.